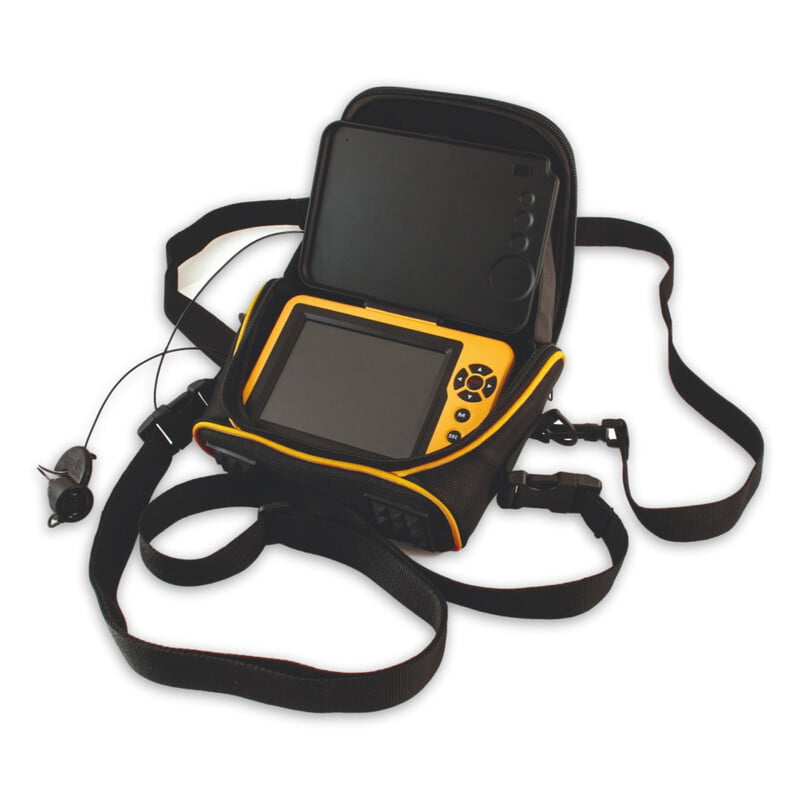 Aqua-Vu Pro Viewing Case
Designed by top anglers on the North American Ice Fishing Circuit, the fully customized Micro-Mobile Pro-Vu Case allows you to actually "wear" your Aqua-Vu Micro camera. Specially designed soft carrying bag adds comfort, stealth and hands-free convenience to the process of underwater viewing—both on ice or open water. The special soft case fits all Aqua-Vu Micro Series cameras and keeps the screen close to eye level for easy viewing. The zippered LCD cover doubles as a sunshield for optimal screen visibility. Dual adjustable neck and body straps assure a comfortable fit.
Fits Aqua-Vu Micro Series Camera Systems.
*Monitor, Camera, & Charger Sold Separately.