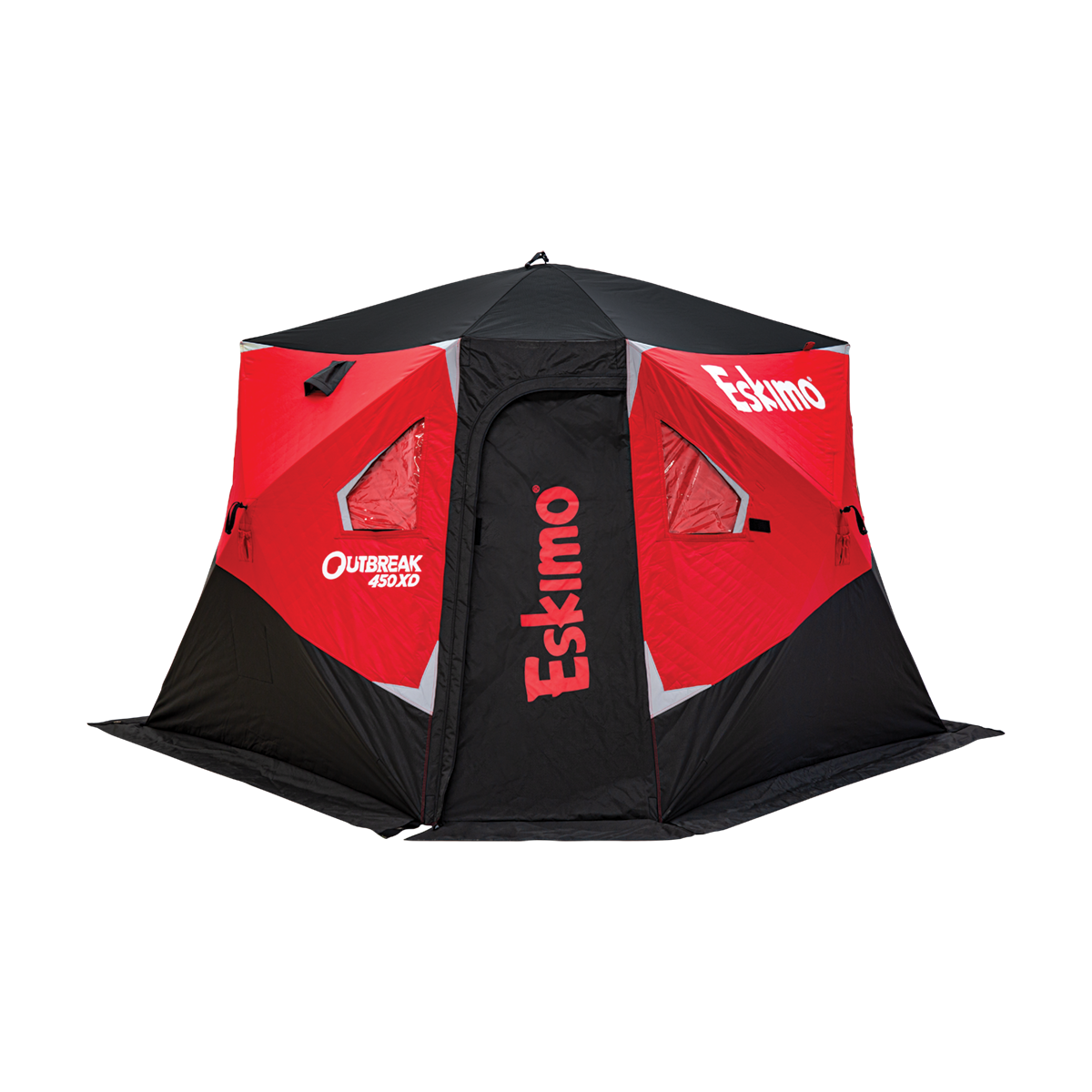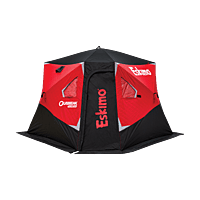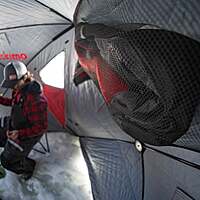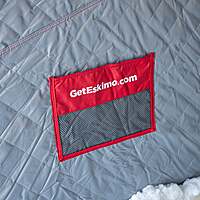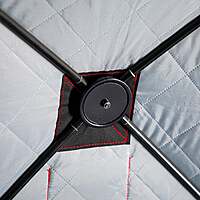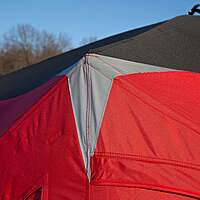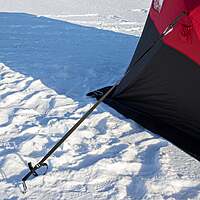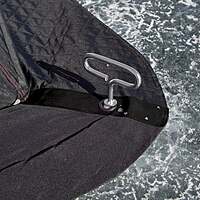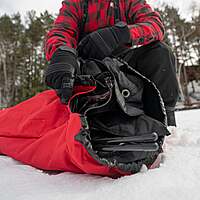 Eskimo Outbreak 450XD Shelter
Don't trip. Stay warm. Fish longer, in more comfort. The Outbreak 450XD is the perfect family sized shelter to keep you warm and comfortable during your time on the ice. Best of all, its all-access, full panel door makes loading and unloading quicker and easier, so you can focus on fishing. Available in 3 different sizes, all with Eskimo exclusive StormShield™ Fabric, the Outbreak Series has you covered, without tripping you up.
This item is available online for In Store Pick-Up only.
Shipping is available - Call before placing order.
Order Cancellation is subject to restocking fee.
OVERSIZED, TRIP-PROOF DOOR

The Outbreak 450XD features an oversized, trip proof door that fully zips down to the ice. This means no more catching your foot on the door framework and stumbling with your gear.

MORE FISHABLE AREA

Flared, wide-bottom design provides significantly more fishable area than other shelters on the market.

STORMSHIELD™ INSULATED FABRIC

Three-layer, abrasion-resistant, bonded fabric with 80 grams of high-loft insulation, providing maximum warmth and a robust barrier against light/wind penetration.

GRAY INTERIOR

Brightens the shelter interior, making it easier to see and fish.

STRONGER HUB DESIGN

The Outbreak 450XD features an all-metal ball-and-socket design as well as larger fiberglass poles.

INTERIOR WINDOW FLAP HOOK-AND-LOOP RETAINER STRIPS

With windows open, holds cover panels in place against the wall and out of the way of your heater.

REMOVABLE WINDOW PANELS

Adjust your shelter's ventilation with detachable hook and loop windows.

MESH STORAGE POCKETS

Keep your essential fishing gear handy & out of the bottom of the sled.

DELUXE TIE-DOWNS AND IN-SKIRT GROMMETS

Deluxe, cam strap tie-downs are included for rugged, solid anchoring in windy conditions. Ice anchor grommets are now included directly in the shelter skirt for convenience.

YKK® ZIPPERS

Quality, durable, industry-preferred zippers—standard on all Eskimo ice shelters.