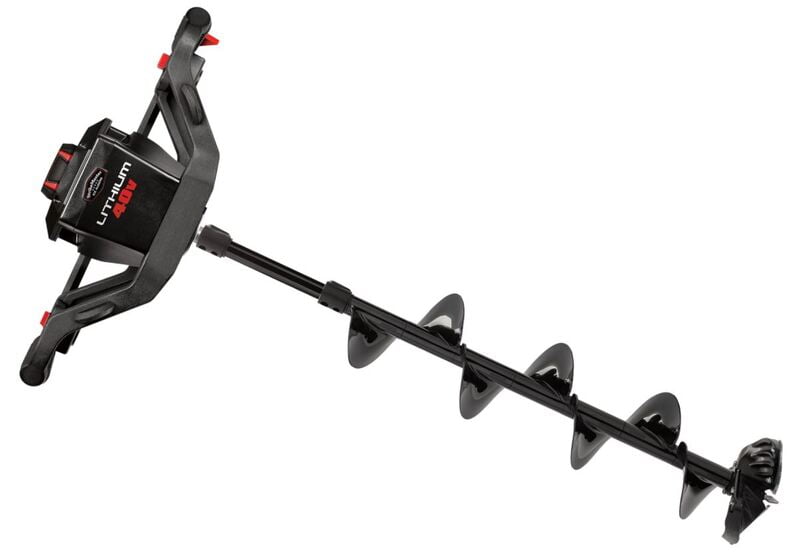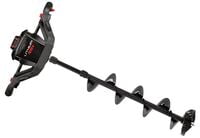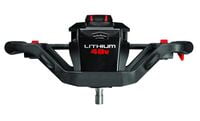 StrikeMaster Pro Lithium 40V Lite 8" Auger
We've upgraded the proven Lithium 40v with a new combination of features to provide less weight and more hole drilling capabilities for run & gun fishing by adding the Lite-Flite Lazer™ Drill Unit and a new 6-amp battery.
Drills 115 Holes - 8" Auger on a Single Charge* at Peak Performance.
*Based on Repeated Tests with 16" of Ice
This item is available online for In Store Pick-Up only.
Shipping is available - Call before placing order.
Order Cancellation is subject to restocking fee.
POWERHEAD/MOTOR
Electric DC Brushless Motor

Planetary Gear System

15.9:1 Gear Ratio

Power Button with Deadman Safety Switch

Forward and Reverse

Built-in LED Lights

Impact-Resistant Long Filament Handles
BATTERY
40-volt, 6-amp Hour Lithium ION Battery

Internal Battery Management System Ensures Battery Longevity

4 LED Battery Status Indicator

USB Port Charges all Portable Electronic Devices, Including Phones and Tablets