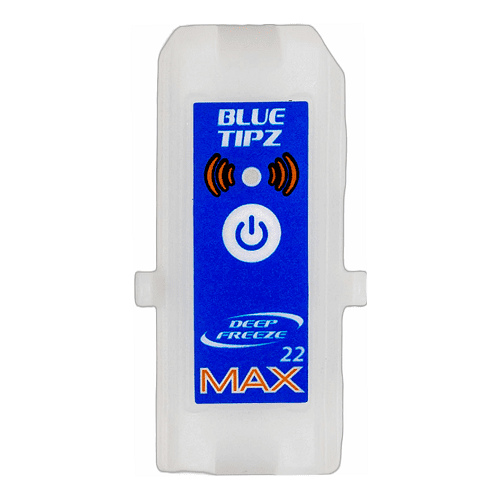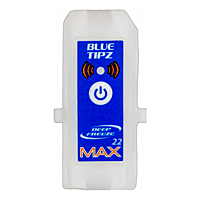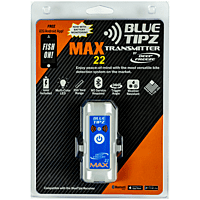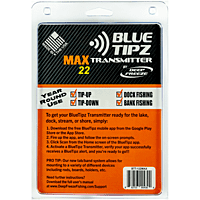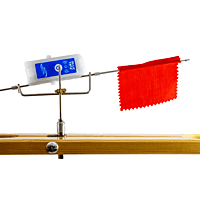 Deep Freeze Blue Tipz Max Strike Alert System
BlueTipz is the first and only strike alert system on the market that will send an alert to an angler's smartphone.
Network reception is not required as BlueTipz uses Bluetooth Low Energy technology in order to communicate with the receiving device, whether that's a user's phone (free app, Android/iOS) or the optional BlueTipz Receiver. The BlueTipz Receiver can also be used to increase the operating range of your BlueTipz network. In this case, the Receiver would be positioned in between an angler's BlueTipz Transmitter and their phone. The angle at which the Transmitter triggers is also programmable through the mobile app, making it compatible with tip-ups, tip-downs, rattle reels, set rods for bank/dock fishing, etc.
Enclosure: Weather-Proof Design

Range: 1,000′ (Over 1,750′ if used with the BlueTipz Receiver)

App: iOS/Android (Free)

Switch: Sealed Push-Button (Glove Friendly)

Trigger Mechanism: Programmable Accelerometer (Default mode for tip-up)

Battery: AAA (Included)

Color: Translucent

LED: Multi-Color (Programmable)

Weight: 1.4 oz.