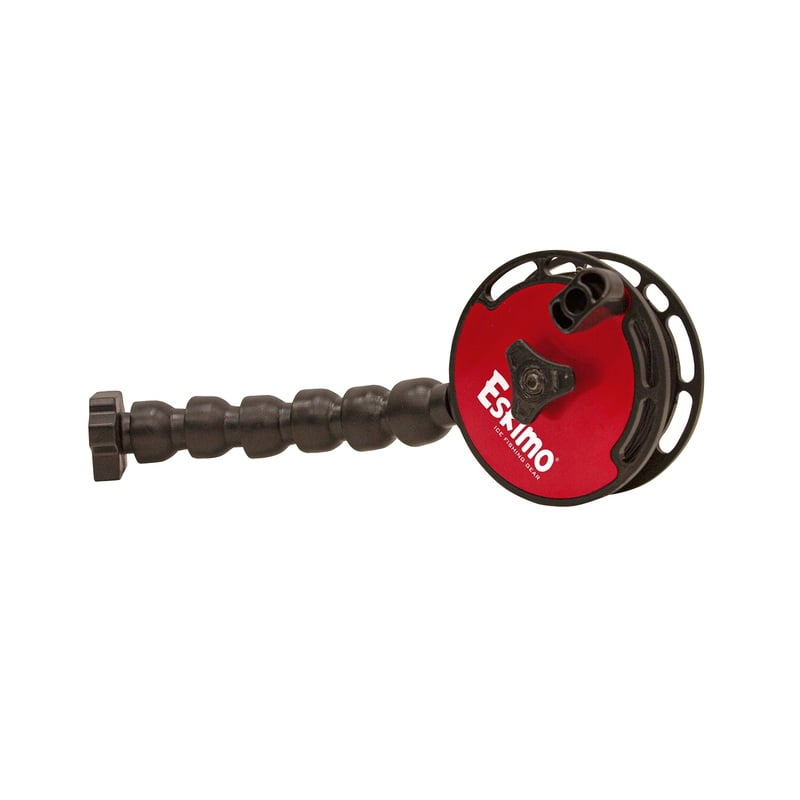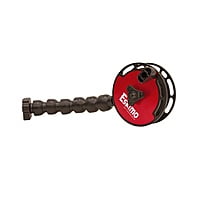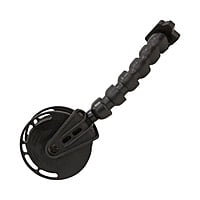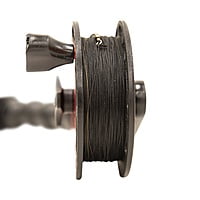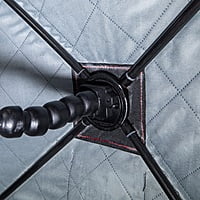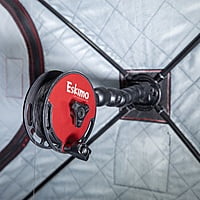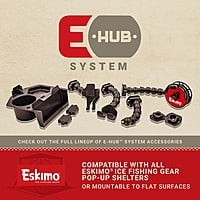 Eskimo E-Hub Rattle Reel
A timeless classic, with a sound that echoes through the dreams of ice anglers everywhere. The E-Hub™ Rattle Reel mounts directly onto the hub of most hub style shelters, so you can always have a line down. One side of the spool features a unique aluminum plate, enhancing the rattle noise when spinning.
PERMANENTLY MOUNTABLE BASE – Allows secure attachment into all Eskimo pop-up hub shelters.

LOCKING CONNECTION – E-Hub snaps into place, holding its attachment at any angle without fear of knocking it out of place.

FLEX ARM – Includes an adjustable, flexible, reinforced arm that holds strong in any direction.

ADJUSTABLE DRAG TENSION – A knob controls the drag resistance of your spool.


ALUMINUM RATTLE PLATE – Features an integrated aluminum plate for a louder rattle noise.