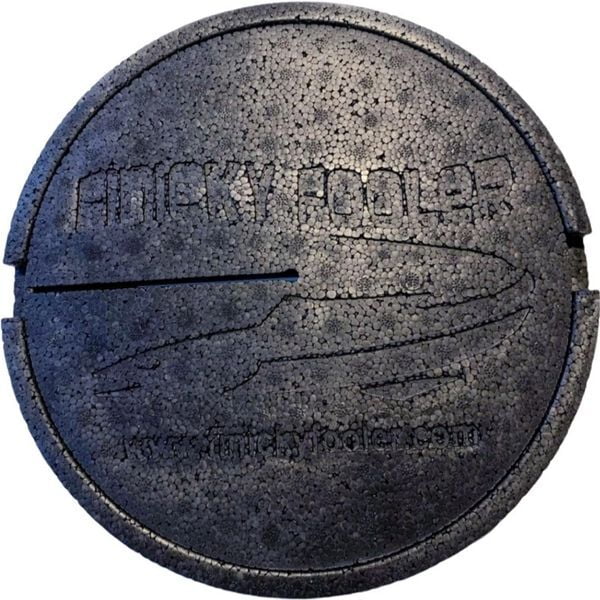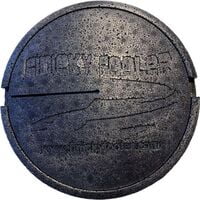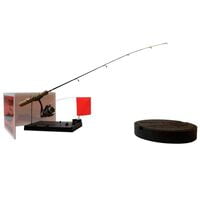 Finicky Fooler Hole Cover
The Finicky Fooler Hole Cover & Rim is a new concept in hole covers. The key to effectively keep the hole from freezing is to minimize outside air from filtering in, which is difficult to do with conventional hole covers.Our cover utilizes an insulated rim that is centered over the ice hole, and slush is then packed around the perimeter to provide a seal. The hole cover seats inside the rim, sealing off outside air. The rim provides a 1" perimeter of insulation and the cover provides ¾" of insulation. easily be used with an underwater tip-up.
***NOTE: The hole cover has been modified from its original design. The slot was made wider and the center plug has been eliminated.***
Tips:
·A tether string can be attached from the rim to the cover to keep the cover from blowing away while fighting a fish.
·A hand warmer can be strapped to the underside of the cover with a hair/rubber band during extreme cold.
Dimensions:11" O.D. x 9" I.D.x 2" H. Fits 10" hole or smaller and 2 rims and hole covers fit inside a 5-gallon bucket.