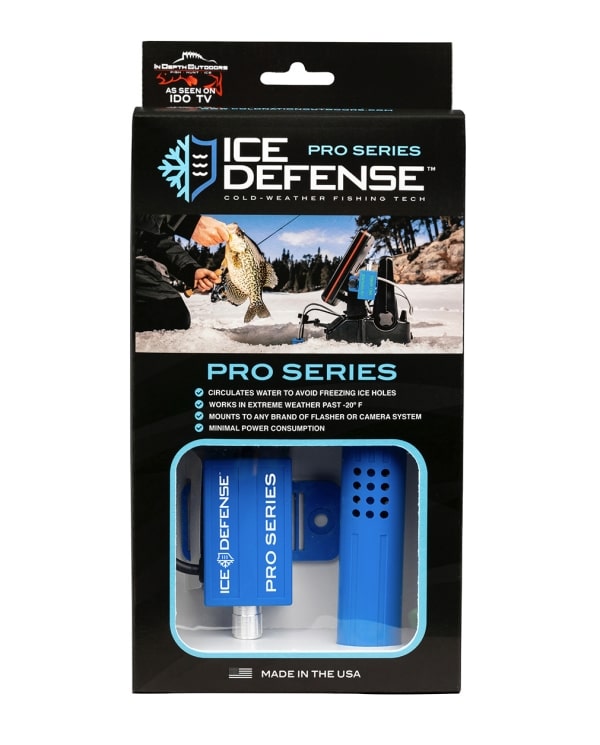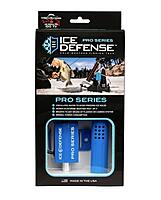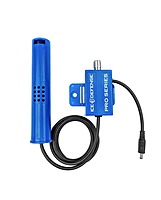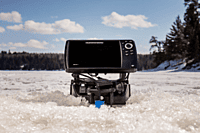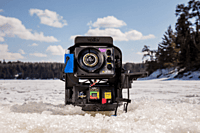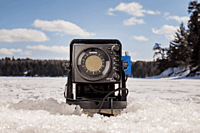 Ice Defense Pro Series - Floor Model
Ice defense puts a new level of comfort and convenience to ice fishing. This product is engineered to give peace of mind when it comes to frozen lines and constant ice build-up around the hole. No matter if you are a novice or a pro, Ice Defense is designed to help you catch more fish without the hassle of losing the big one.
* Floor Model: This unit was on display in our showroom. It is still in new condition, but has been out of the box. Factory warranty still applies as new unit.
The patented technology slightly pulls the warmer water up from below the surface area and moves that water at such a slow rate to where it does not affect the integrity of the fishing line or bait. Ice Defense keeps the holes open past -20 degrees.
Mounts directly to any 12 volt sonar/flasher or camera systems available, Including a direct connection to the systems battery supply.




Controllability – water flow control to stand up against Mother Nature's worst hard water conditions.



Quickly connects to transducer line for portability
and convenience.

Draws minimal battery power to keep you on the
ice longer. 2 milliamp draw per hour.


Sleek design to pair and store with any system.




Use primarily for active hole hopping or bucket style fishing.




Wheel houses / permanent shanty's benefit too.



Includes:
Quick Connect Battery Terminal Adapter




Multi-Connect Terminal Fasteners




Quick Connect Transducer Line Clip




Universal Velcro Strap




Nylon Carrying Case




Cold Nation Decal