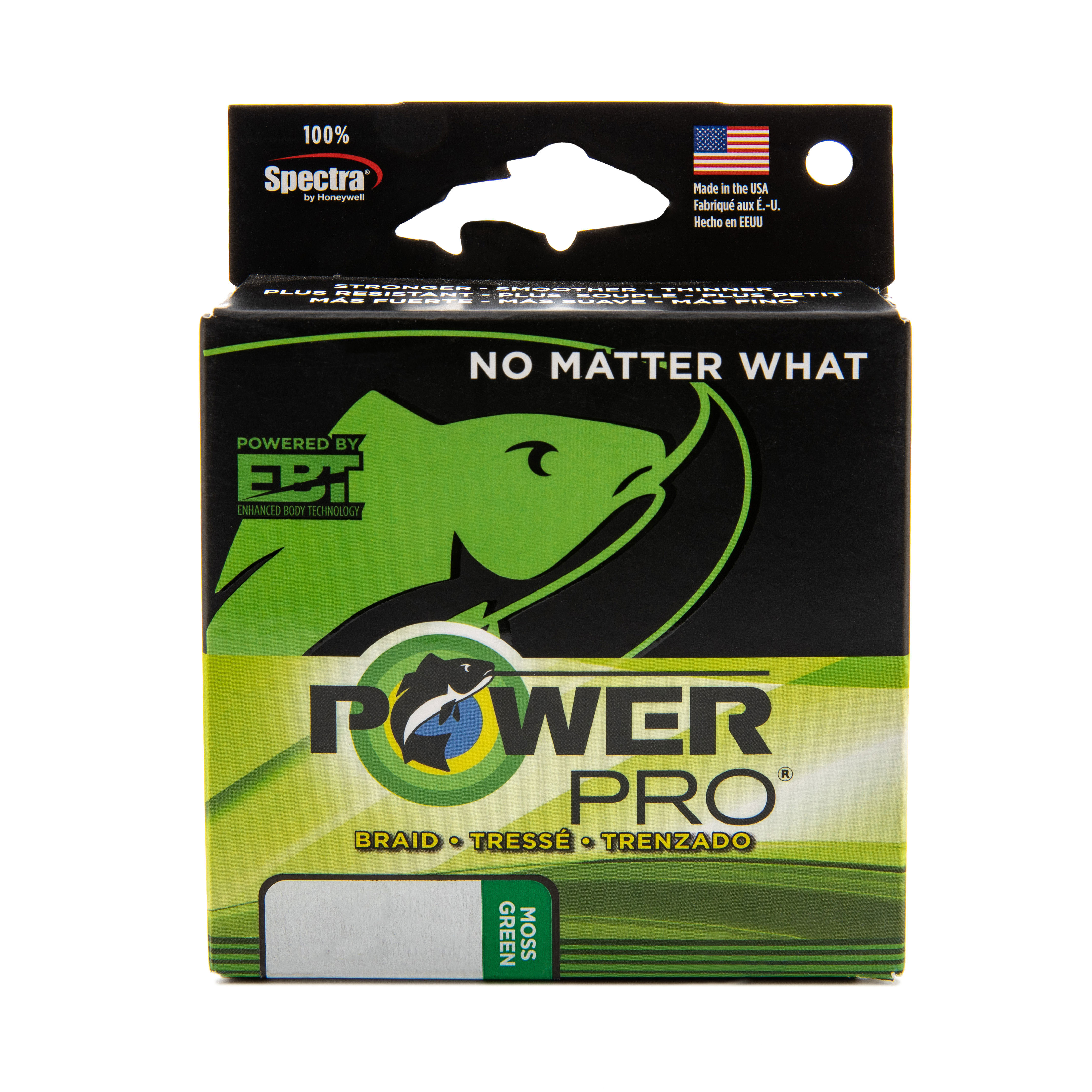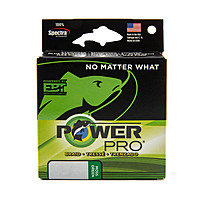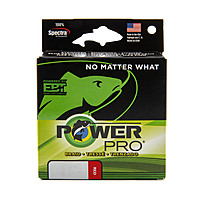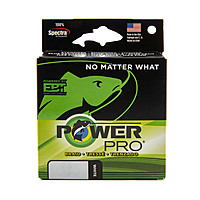 Power Pro Braided Line
PowerPro fishing line begins with ultra-strong braided Spectra Fiber and is then treated with Enhanced Body Technology to create an incredibly round, smooth and sensitive line. PowerPro is a low-stretch braided fishing line with the same all-around great performance that anglers have come to expect, making it the workhorse of the PowerPro family of products. Fish PowerPro: No matter the challenge. No Matter the condition. No Matter What.
Colors: Moss Green, White, Vermillion Red, Hi-Vis Yellow

Test (LB.): 5, 8, 10, 15, 20, 30, 40, 50, 65

Technology: Spectra Fibre

Enhanced Body Technology: provides a rounder, smoother, slicker and structurally superior ultra-strong braided line enhancing pitchin' and flipping, jigging, casting, trolling and big game fishing
Try PowerPro on your next fishing trip, and see for yourself why it's every angler's dream - and every fish's nightmare!